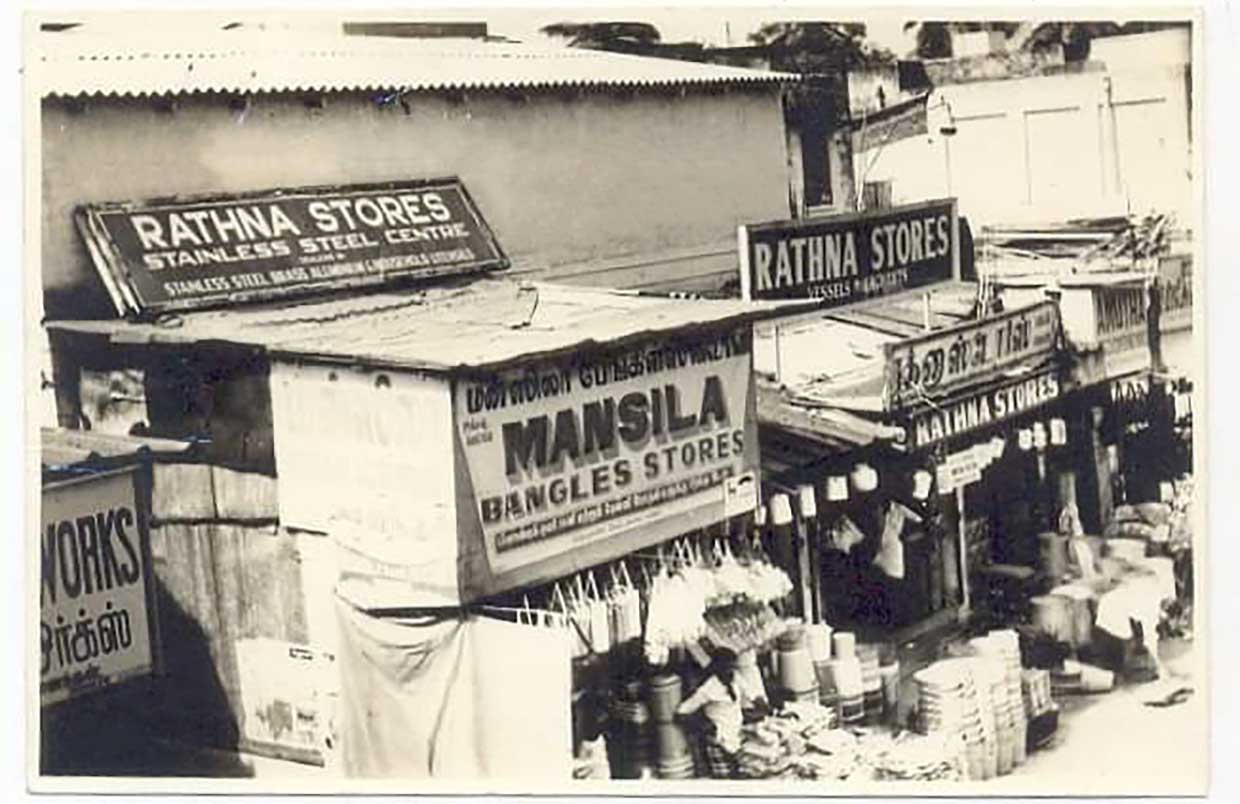 Rathna Stores is a group renowned for its premium quality kitchen vessels for more than three generations.
Rathna Stores was started in 1952 by our founder Mr. P.S. Rathnam Nadar in Ranganathan street T. Nagar Chennai for the sale of kitchen utensils and vessels of all kinds – stainless steel, aluminium, brass and iron. Our founder and chairman Mr. P.S. Rathnam Nadar was joined hands in business by his brothers Mr. Siva Perumal Nadar and Mr. Mohan Nadar and later by his sons Mr. Srinivasan in 1976 and Mr. Rathna Kumar in 2007.
Today with three generations in the business and an increased customer base Rathna Stores deals with a wide range of household products that include furniture, electronics and appliances in a showroom spanning an area of 50,000 sq. ft. Our branch Rathna Stores Exclusive opened in 2018 sells trendy furniture, electronics and appliances to satisfy the needs of our elite customers.
The launch of our online store www.rathnastores.in helps us to now serve customers all over India.
Rathna Stores has seen a steady growth from its inception in 1952. Our strong and wide customer base is the No. 1 reason for our expansion.
1952 – Rathna Stores Kitchen Utensils and Vessels
1975 – Rathna Stores Household Appliances
1990 – Rathna Stores Furniture
2008 – Rathna Stores Electronics
2018 – Rathna Stores Exclusive
2020 – Rathna Stores online store www.rathnastores.in for India sales
2021 – Rathna Stores Mogappair
2022 – Rathna Stores Gowrivakkam
2023 – Rathna Stores Ambattur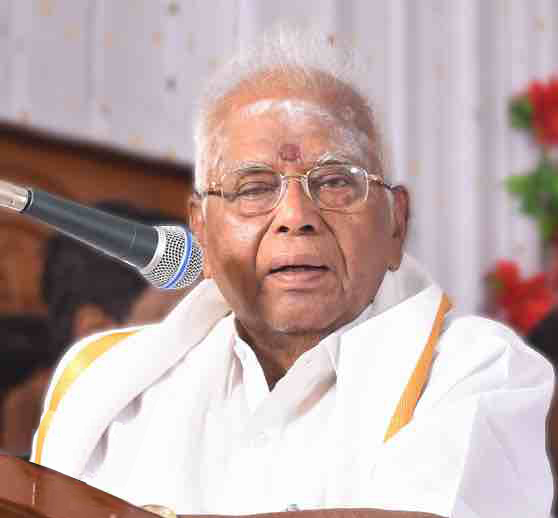 Our eminent founder and chairman Mr. P.S. Rathnam Nadar was born on 5th June 1935 in Moolakarai village near Tiruchendur in the Thoothukudi district of Tamil Nadu. His father Mr. Siva Sundar Nadar was a constable by profession and his mother Mrs. Annakili Ammal was a housewife.
Mr. P.S. Rathnam Nadar came to Chennai at the age of 12 and worked in Kalyani stores that was owned by his cousin. It was here that he gained his knowledge and experience in business.
In 1952, Mr. P.S. Rathnam Nadar opened a small vessels store called "Rathna Stores" in a car shed given to him as a help by a Brahmin friend Mr. Srinivasan. The store was located in Ranganathan street, T. Nagar, Chennai. Rathna Stores has hence grown to become a landmark location.
"S.R. Srinivasan from the year 1975 onwards, helped expand the Rathna chain of stores dealing in household appliances (1975), furniture (1990), and electronics (2008). He is the Managing Director of the company.
As there was a demand for quality household appliances among the consumers the first Rathna Stores house appliance store was set up in 1975. The store quickly became a success and began expanding by adding more items to the range such as furniture and electronics. Today, Rathna Stores is a trusted name for quality products at reasonable prices. "
In his early days of opening Rathna Stores, Mr. P.S. Rathnam Nadar depended on the help of his cousins and sisters for investment. A few years later his two younger brothers Mr. Siva Perumal Nadar and Mr. Mohan Nadar joined him and helped him in his business. His family was and continues to be his biggest support in his entrepreneurial journey.
The store gradually became a family business with everyone pitching in to do their bit for the growth and improvement of the store. Even their two sisters though living in the village ensured they send their savings and earnings to their brothers for the procurement of goods for the store. Also, theirs father's pension was sent to them for the procurement of stock.
Mr. P.S. Rathnam Nadar along with his brothers worked hard in developing the brand it is today.  With humble beginnings Mr. Siva Perumal Nadar and Mr. P.S. Rathnam Nadar procured goods using a bicycle. They worked all through the year without taking time off for vacations or for spending time with their families.
The brothers spent their time in the store looking for ways to develop their business by understanding and providing for customer needs and ensuring customer satisfaction. This helped them develop a strong customer base, who are now the backbone of their business.
Even to this day our founder Mr. P.S. Rathnam Nadar, who is now above 88 years old, himself opens the store at 9 a.m. every day. His 68 years of hard work and sustained interest in understanding and providing for customer needs is the reason for the growth and success of our brand "Rathna Stores".
However, the success story of Rathna Stores is not an individual effort but the hard work of a whole family of brothers and sisters united with a single purpose, which is the customer.
Today three generations of the family including sons and grandsons have joined hands to further develop the brand RATHNA STORES and to cater to the present changing market conditions and customer needs.
Rathna Stores is what it is today because of our most valued customers. It is our privilege to attribute our success to our customers as they are the backbone to our business. Without their support we could not have achieved the success we enjoy today. From a small shop on Ranganathan Street to a large and spacious showroom covering 50,000 sq. ft. we are grateful for their support.
We as a Rathna Store family hope to continue serving our customers with the same dedication and enthusiasm as always. We understand that our customer needs change with time and we assure our complete support in satisfying our customer needs by providing the latest products at the most competitive price without any compromise in quality.